We are a fun, retro, urban spa in central Ubud, specialising in natural treatments and skin solutions. Our doors first swung open in summer 2014, and our team and range of treatments we offer has grown from humble beginnings to an extensive spa menu. 2016 welcomed an expansion and Fresh almost doubled in size, giving us the space we needed to host more and clients.
We are big fans of self indulgence, slowing down and giving yourself some much needed TLC! Our friendly team, led by the lovely Komang are always ready to advise on the best treatments specifically for your body's needs.
TAKE A LOOK AT OUR FULL FRESH! SPA TREATMENT MENU
We are renowned for our top hygiene at Fresh! Spa. Clean bedding and towels are provided for each customer and all our tools for treatments are sterilized with ultraviolet light.
We specialise in skin solutions and naturalproducts for our treatments whenever possible. Facials at Fresh are tailored individually according to your skin type using Yonka products, an all natural line made in France. Our products used across all our treatments at Fresh! Spa are of the highest quality and many are developed especially for Fresh and hand made in Bali. We make and sell our own blend of almond oil infused with aromatic essential oils for all our massages, and use orginal OPI products for all our nail treatments.
Browse through our carefully crafted Fresh! Spa Treatment Menu we are sure to have the perfect pick-me- up your body has been asking for. Plus... all treatments start with a complimentary hydrating face mask and end with a hot ginger tea and a yummy chocolate and ricecake snack, yes please!
Komang, Fresh! Spa Manager
Komang, Fresh! Spa Manager Komang is the heart and soul of Fresh! Spa. She manages the spa in Ubud and is the friendly face you will see at reception as soon as you walk in. Working extensively in spas since she graduated from Bali Spa International Academy, Komang has gone on to work across Bali, The Maldives and all over the world with MSC Cruise Ships.
Komang is a highly skilled and experienced therapist and describes herself as hard working and very easy going. She will make you feel welcome, relaxed and is here to help and advise on any treatments.
"I love managing Fresh! Spa and motivating my team. I am here to help our clients feel welcome and relax, assist and advise on treatments and to answer any questions you may have!"
Speak to Komang to book your appointment today
The Fresh team has quickly grown to 20 therapists ready to serve you and is still growing as we become the most popular spa in central Ubud! Each therapist is a valued member of our team and earns a very competitive salary as well as commissions on each treatment. What sets Fresh apart from other spas in Ubud is our extensive training programs. As we value consistency in our treatments, each new therapist goes through a comprehensive training program for each treatment. Our facial training included working with a renowned Australian esthetician to recognize the different skin types/issues and how to treat them. All this training adds up to a value plus experience for each and every client.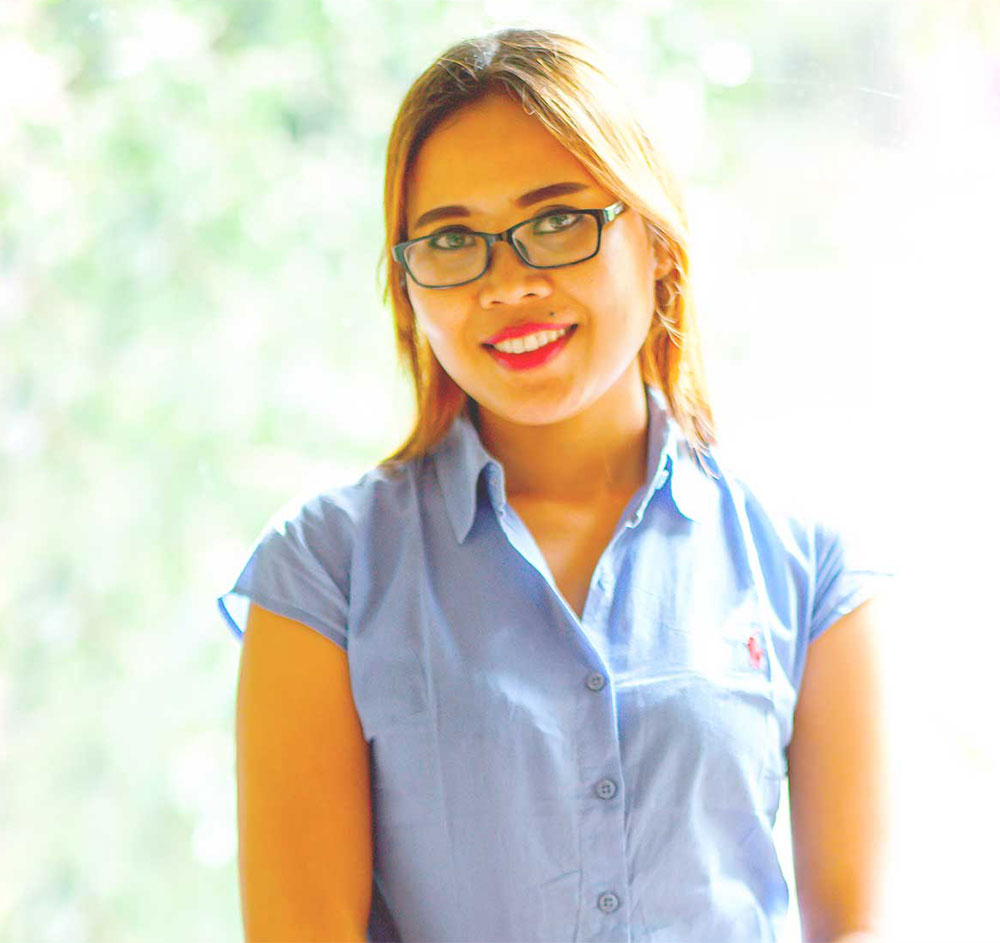 At Fresh! Spa we believe in using the highest quality products, whilst being mindful to our environment. All our oils and lotions used in massages, scrubs and reflexology are 100% natural and handmade in Bali. We make and sell a range of our organic Fresh! products available to purchase in the spa.
For our facials, we believe in being kind and gentle to skin so use 100% natural, plant based product YON-KA, a phyto-aromatic speciality skin care collection from France.
Our overall spa interior has been carefully and consciously selected. The wood in our building is made of reclaimed old teak and ironwood, which has been recycled from houses in Indonesia. We continue to support local produce, even with the tiniest details like our tasty rice cake snacks which come from local rice farmers.
Fresh is in partnership with non-profit organisations: Bali Regreen and Ayo! Kita Bicara HIV & AIDS